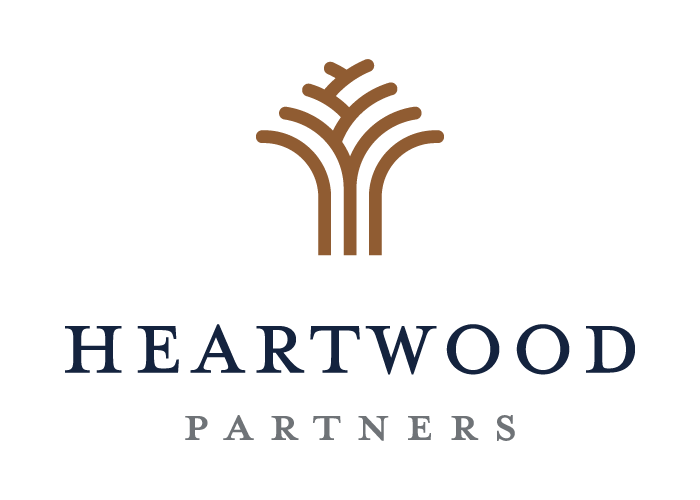 Strength, stability and support, the hallmarks of Heartwood Partners' lower debt and value-added investment approach, drove significant investment activity and won Heartwood several awards in 2022. Our low reliance on debt positions us well to remain active in 2023 and we're off to a strong start. Most importantly, our portfolio companies are well prepared and capitalized to thrive despite economic uncertainty.

In 2022, Heartwood Partners invested in two founder, family and management-held businesses, assisted several portfolio companies with accretive add-on acquisitions and successfully exited two platform investments. In addition, we continued to build our investment team and support the strategic growth initiatives of our portfolio companies. The new year is off to a busy start with new platform and add-on opportunities under letter of intent.
2022 Heartwood Activity:
Completed two new platform acquisitions:

Contract manufacturer of nutraceuticals for eCommerce focused brands
Grower and distributor of seeds for native plants used in restoration and reclamation of lands in the Western US

Sold our investments in Allentown and CMI with strong investor returns
Portfolio company add-on acquisitions:

AALP acquired Western Shield and a smaller west-coast labels business
The Amlon Group acquired the Thermaldyne facility
High Bar Brands acquired Viking
Patten Seed acquired a sod retailer in Georgia
Our portfolio, across three active funds totaling $1.7 billion in assets under management, now includes control investments in 15 companies with approximately $1.7 billion in annual revenue. We have capital available to make new platform investments in companies with between $5 million and $30 million in EBITDA and for strategic corporate acquisitions across our portfolio (please find our add-on criteria here).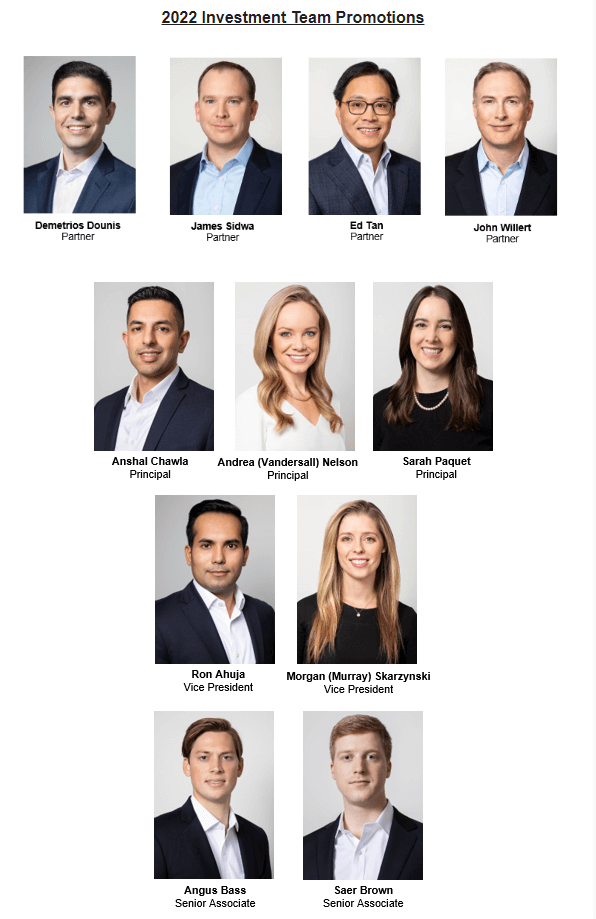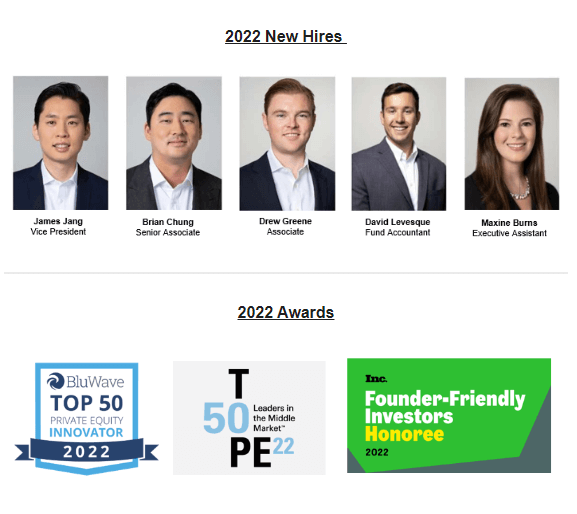 ---
Please contact the following members of the investment team at Heartwood Partners with investment or add-on opportunities:
John Willert, Partner
jwillert@heartwoodpartners.com
John Newman, Principal