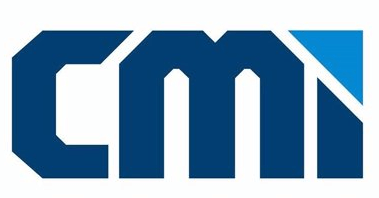 Heartwood Partners is pleased to announce that on December 21, 2022, Heartwood Partners Fund II, LP exited its investment in CMI Limited Co ("CMI", or the "Company") (www.cmilc.com) in a sale to Charger Investment Partners ("Charger").

CMI is a U.S. based designer and manufacturer of innovative, engineered solutions for shoreline preservation and access. The Company's unique products include sheet piling, high impact decking and aluminum fabricated solutions for applications such as seawalls, retaining structures, flood protection, chemical containment, marinas, docks, and water control. As the pioneer and top manufacturer of vinyl sheet pile, CMI is leading the conversion from legacy wood, steel, and concrete to more durable and sustainable polymer and aluminum materials.

During Heartwood Partners' investment, CMI built-out a top-tier management team who successfully expanded the Company's sales channels, product lines, and brands, and optimized the production facilities. Additionally, the Company completed two add-on acquisitions, expanding the geographic reach of the aluminum fabrication division and entering the high impact decking market. CMI is headquartered in Woodstock, Georgia and has manufacturing facilities in Georgia, Florida, Washington, and Illinois.

CMI President & CEO, Doug Zacharias, commented: "The strength and stability of Heartwood Partners' unique lower-debt structure and supportive investment approach allowed management at CMI to grow into a leading player in the industry. The quality, engineering, and sustainability of its products, as well as the focus on customer satisfaction have led to success and have solidified the Company's leading position in the market. We are excited to partner with Charger and for the next chapter of CMI's growth story."

James Sidwa, Partner at Heartwood Partners, stated: "We are very proud of what has been accomplished at CMI over the last five years. It has been a pleasure partnering with the management team and assisting with the development of the Company. We look forward to watching the business continue its growth trajectory under Doug's leadership as CEO and are pleased to see Duane Bryant continue on CMI's board of directors."

Finn Dixon & Herling LLP served as legal advisor and Stifel served as exclusive financial adviser to CMI and its investors.
---
Please contact the following members of the investment team at Heartwood Partners with investment or add-on opportunities:
John Willert, Partner
jwillert@heartwoodpartners.com
John Newman, Principal